Karen Kiely

Executive Director

Karen Kiely joined CAP Tulsa in 2008 and was named chief operating officer in 2009, assuming responsibility for the day-to-day operations of the agency, as well as strategic planning. In October 2019, Karen Kiely became Executive Director. Under Kiely's leadership, CAP Tulsa was named "Best Non-Profit to Work For" by the Non-Profit Times for seven consecutive years, earning the top spot in 2021. CAP Tulsa continues to receive an annual MOSAIC Award for Top Inclusive Workplace Culture from the Tulsa Regional Chamber.

Prior to joining CAP, Kiely spent seventeen years at The Bama Companies, Inc., in a variety of leadership roles in both the U.S. and Beijing, China. Before joining Bama, Kiely spent five years in international banking with Manufacturers Hanover Trust Company in New York, Taipei, and Hong Kong. Kiely holds an MBA from Oklahoma State University and a B.S. in economics from The Wharton School at the University of Pennsylvania. She is currently pursuing a Ph.D. in Organizational and Community Leadership from the University of Oklahoma.

Michelle Boatright

Chief Program Officer

Michelle Boatright joined CAP Tulsa in 2003 and currently manages the departments at CAP Tulsa that offer direct services to families. Additionally, Boatright oversees support departments and a statewide program operated by the agency and serves as CAP Tulsa's Head Start director. During her tenure at CAP Tulsa, Boatright has served in a range of roles spanning fundraising, strategic planning, family recruitment and intake, home visiting, asset building and work readiness initiatives, public benefit screening, and two-generation program design.

In 2006, when CAP Tulsa was first selected to implement a new statewide program aimed at improving the quality and quantity of services available to at-risk children ages birth through three, Boatright helped lead the effort to launch what became the highly lauded Oklahoma Early Childhood Program.

Prior to joining CAP Tulsa, Boatright was the executive director for a domestic violence services center in central Oklahoma and also served as a child advocate for the organization. She has worked in the non-profit sector for the majority of her career and is an Oklahoma State University graduate.

Michael Madsen

Chief Financial Officer

Prior to joining CAP Tulsa in April 2023, as Chief Financial Officer, Michael spent the majority of the past 15 years with FORVIS, LLP where he was most recently a Director in the firm's audit practice. He has also worked as a Controller for Cypress Energy Partners, LLP. Michael is a Certified Public Accountant and graduated from Oklahoma State University with a bachelor's in business administration-accounting with minors in economics and political science. Having mainly worked with governmental and tribal clients, including other Head Start grantees in Oklahoma, along with some community non-profits, Michael brings great experience to this role.

Michael has been a very active volunteer in the Tulsa community, enabling him to bring great perspective to his new role. He just completed a six-year term on the Board of the Mental Health Association Oklahoma. He currently serves on the OSU School of Accounting Advisory Board, the Tulsa Area United Way Emerging Leaders Society, Council Oak Elementary Foundation Board, and is an active member of both First Presbyterian Church Tulsa and the Philbrook Museum of Art Ambassadors Circle.

Catheryn Ackenhausen

Chief Talent Officer

Catheryn Ackenhausen joined CAP Tulsa in 2003 and currently provides strategic guidance and leadership in the areas of Human Resources, Organizational Development, and Diversity, Equity, & Inclusion. During her tenure at CAP Tulsa, Ackenhausen has served in a variety of roles including Director of Fund Development and Communications, Learning & Performance Director, and Human Resources & Organizational Development Director. She has been responsible for designing and shepherding CAP Tulsa's leadership succession planning process, leadership development and aspiring leader programs, training and talent development initiatives, and was integrally involved in the creation and subsequent integration of CAP Tulsa Core Values across the organization.

Prior to joining CAP Tulsa, Ackenhausen worked in various industries including a private philanthropic foundation, software development, national healthcare quality assurance and risk mitigation, and academia. She holds both a BA and MA from the University of Virginia, from which she graduated magna cum laude and was awarded membership in the Phi Beta Kappa honors society. Ackenhausen is a Leadership Tulsa graduate, has served on various Boards of non-profit organizations and professional associations, and is a certified Professional in Human Resources (PHR).

Crystal Carter

Director of Diversity, Equity, & Inclusion

Clay Darnell

Director of Finance & Accounting

Felicia Deatherage

Director of Quality Assurance & Special Services

Drew France

Senior Director of Strategic Planning, IT, & Community Initiatives

Jeff Gilstrap

Director of Information Technology

Brandy Holleyman

Director of Family Advancement

Lori Kerns

Director of Human Resources & Organizational Development

Meshel Richmond

Director of Health, Collaborative Services, & Facilities

Stacey South-Corner

Director of Admissions & Recruitment

Denise Stevens


Director of Education, Child Outcomes, & OECP

Rainey Talbot

Director of Marketing, Public Relations, & Volunteer Outreach

Jennifer Zuyus

Director of Legal & In-House Counsel
Leadership at CAP Tulsa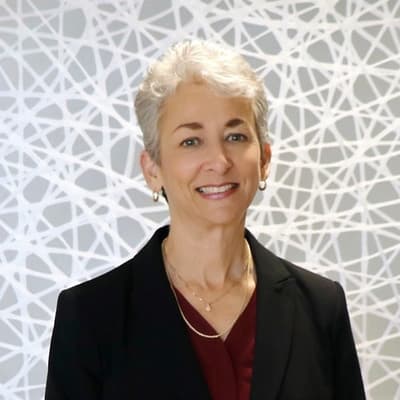 Anita Ede – President

Brad Cunningham – Vice President

Jonathan Joiner – Treasurer

Joyce McClellan – Secretary

Ryan Alden

Sherry Been

Carlos Bejarano

George Charlton, Jr.

Norman Gayle

Mica Harding

Kirt Hartzler

Chantel McKnight

Christy Ptak

Hitesh Pushpraj

Paula Settoon
---
Board Meetings
Unless otherwise noted, all meetings will be held at Legacy Plaza:
Legacy Plaza East Tower
5330 E. 31st Street
Tulsa, OK 7413
For questions, please call Carla Carter, Sr. Executive Assistant, 918-382-3292.
The purpose of the Board of Directors meetings is to conduct the business of CAP Tulsa. The purpose of committee meetings is to review and make recommendations to the Board of Directors. These are open, public meetings held in accordance with the Open Meeting Act of the State of Oklahoma.
---