Frequently Asked Questions
FAQ about our Early Childhood Education Programs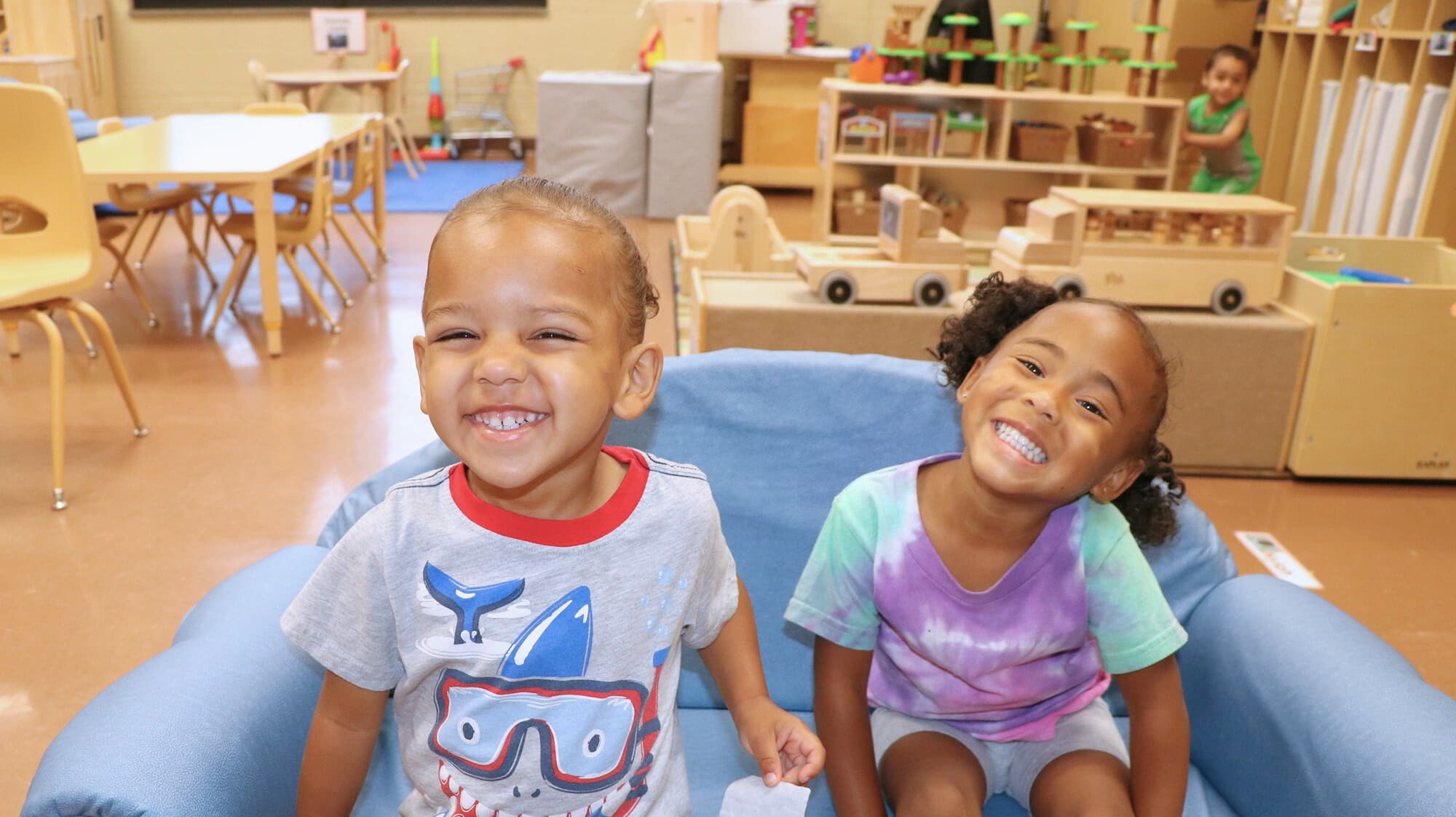 Answers to frequently asked questions about our early childhood education programs and the application process.
School-based and home-based programs are available for FREE to expectant parents, and children in eligible families, from newborn through 4 years old. CAP Tulsa gives preference to families who are approved for SNAP (food stamps), SSI, TANF, or OKDHS or Tribal Child Care subsidy/assistance. Families may still qualify for CAP Tulsa even if they are not approved for Child Care Assistance.

We provide early childhood education through our school-based and home-based programs, preparing children for kindergarten and future school success. Learn more about our early childhood programs.

We also provide programs and resources to support the families of children enrolled in our early childhood programs. Learn more about our programs for families.

Our schools are open Monday-Friday from 8:10 a.m. until 2:30 p.m.

Most of our schools also offer Before and After Care at an additional cost. During the application process, let us know if you are interested in Before and/or After Care.

We have 10 schools in Tulsa County. Most are located next door to the  elementary school of our public school partners, making for an easy transition when your child is ready for kindergarten. View a map of our schools.

CAP Tulsa receives Head Start and Early Start funds from the federal government and OECP (Oklahoma Early Childhood Program) funds from the state of Oklahoma to provide high-quality school-based and home-based early childhood education at no cost to families that need it the most in Tulsa County. We also provide educational and support programs at no cost to the families of the children enrolled in a CAP Tulsa early childhood education program. We are a 501(c)(3) nonprofit organization, supported by the Office of Head Start and several community partners.

Parents/Legal Guardians start the application process, with the required documents. During the application process, CAP Tulsa staff create a family file, complete application interviews, and collect all documents required for a complete application. Follow CAP Tulsa on Facebook or click here for information on upcoming application events.

Once you complete your application, your family's information is entered into a database, which assigns your child to the "Early Childhood Programs" waitlist. When an opening becomes available, the database will select the next child to enroll from the waitlist. Selection is based on a number of factors including which school has an opening, for which age group, funding for the available slot, family need, and more. For more information on this process, click here.

Once an application is accepted for a child, that child is placed on a waitlist. Children are then accepted into one of CAP Tulsa's Early Childhood Education Programs according to their waitlist position. Where a child is placed on the waitlist is based on several selection criteria that ensure that programs serve those children most in need and that CAP Tulsa is best able to serve. Selection criteria are set each year based on program requirements, the agency's mission, annual community assessment data, and CAP Tulsa's ability to serve those needs.​​​​​​​ For more information on this process, click here.

The waitlist is:

A ranking of children based on selection criteria.
Not dependent upon when an application was received. In other words, it is not "first come, first served.
Always changing based on which applications have been received and the needs of the children associated with each of those applications.
The list from which children are selected for placement into the early childhood programs. Selection is based on the child's age, availability of openings, and position on the waitlist.
For more information on this process, click here.


If your family is selected for enrollment, Admissions will reach out to you via the contact information that you provided on your application. You will be given a date and time for your Family Enrollment Meeting (FEM). At the FEM, you and your child(ren) will meet with our Admissions Team to review documents, obtain information and/or signatures, and answer any questions you may have. You will also meet with a CAP Tulsa Health Associate to complete a basic health screening for your child before they begin school.

Yes. The Admissions Office is serving families in-person and remotely. To contact the Admissions Team, please visit the Contact Admissions page. The Admissions Team is ready to assist families with the application process and answer any questions.

Your doctor or clinic can provide a copy of your child's current shot record.

Bring a copy of your award letter. If you cannot find this letter, contact your OKDHS caseworker or the Social Security Administration to ask for verification assistance. If you need assistance finding your local office, call 2-1-1.

Ask your child's doctor for a copy of the well-child checkup so that you can include it with your child's application. If you would like information on where you can get a free or reduced-fee well-child exam, view our list of medical homes.

Bring a copy of your child's Medicaid, SoonerCare, private insurance card, or other proof of insurance.

Yes. If your child is disabled or requires special assistance, you must provide a copy of the IEP/IFSP. IEP/IFSP is an individualized plan written by the public school or SoonerStart that assists your child with achieving the goals and objectives listed on the IEP/IFSP. If there is no IEP/IFSP, you must provide a copy of the medical record with the diagnosis along with any formal evaluation(s) completed by the primary care physician or the medical provider.

If there are custody arrangements regarding your child, you must provide a copy of the legal custody papers.

Please contact the Admissions Team for assistance with updating your contact information.

If you have a question and you don't see it answered here, please complete the Admissions online contact form and someone will be in touch with you as soon as possible.