History
Serving Children & Families For Over 25 Years!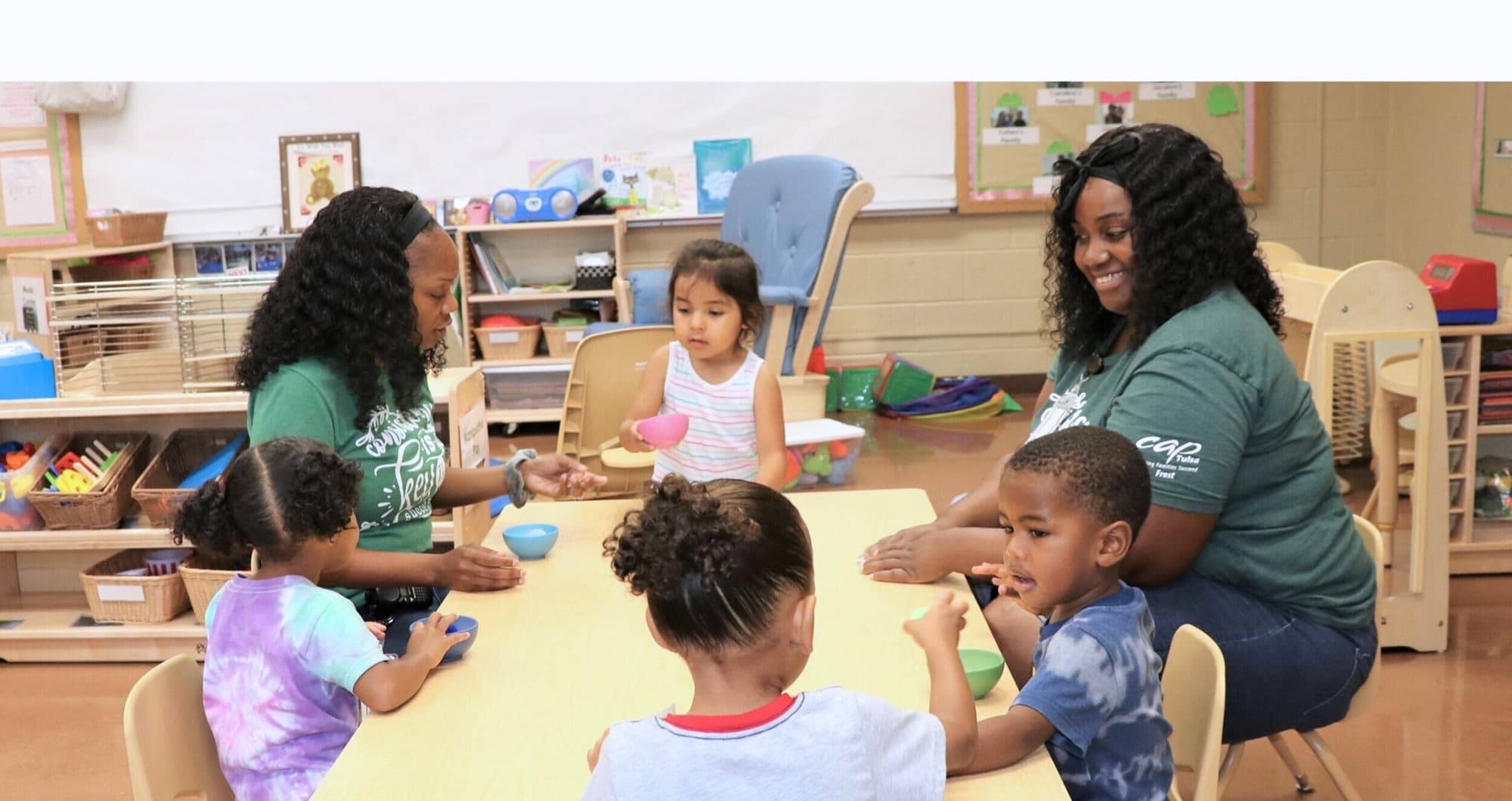 The large agency known today as CAP Tulsa was originally launched in 1973 as Project Get Together – a small non-profit focused on migrant farm workers, affordable housing residents, and senior citizens. Following a sudden vacancy in leadership in 1991, local philanthropist Henry Zarrow convinced a recently relocated young lawyer from Houston named Steven Dow to accept the position of Executive Director of Project Get Together.
Over the next 27 years, Dow would lead the transformation of this small organization (which had only a few employees and an operating budget of $165,000) into one of the country's most innovative anti-poverty agencies with an annual operating budget of more than $65 million and a staff of more than 600. Today, Dow is considered the founder of CAP Tulsa and continues to act in a special advisor role.
Key milestones during CAP Tulsa's organizational evolution have included:
Merging with the local community action agency to become Community Action Project of Tulsa County, Inc. (1998)
Obtaining designation from the U.S. Department of Health & Human Services to be the primary Head Start program provider for Tulsa County (1998)
Developing extensive partnerships with Tulsa Public Schools and Family & Children's Services (1998)
Joining the Tulsa Area United Way as a partner agency (2000)
Adding an Early Head Start program to serve infants and toddlers (2001)
Led the development of a statewide program to increase and improve early learning and care in communities across Oklahoma (2006)
Launching Career Advance to connect parents to training and certifications necessary to gain high demand jobs in the healthcare field (2010)
Adopting a two-generation approach to alleviating poverty by implementing programs that address the needs of both young children and their parents simultaneously (2012)
Being named one of the top non-profit employers in the country by the Non-Profit Times for seven years in a row and ranked first in the list of Large Nonprofits nationwide in 2020 (2015, 2016, 2017, 2018, 2019, 2020, 2021)
Receiving affirmation from Georgetown's Center for Research on Children in the United States that CAP Tulsa's Head Start program produced consequential effects into children's middle school years including "significant positive effects on achievement test scores… grade retention and chronic absenteeism"
Throughout our history, CAP Tulsa's programs and partnerships with human development and social services experts across the country have been featured by top news outlets as innovative examples growing the evidence base for 'what works' for children living in poverty.
Today, CAP Tulsa continues to evolve in response to the needs of disadvantaged children and families, believing that promoting the healthy development of young children, in partnership with their parents and caregivers, is the strategy most likely to be effective at breaking the intergenerational cycle of poverty.