Celebrating 25 Years of Helping Children & Families Succeed!
Since 1998, CAP Tulsa has served over 30,000 children and more than 20,000 families!
Throughout the past two decades, CAP Tulsa has become one of the nation's most highly regarded early childhood education programs, developed a two-generation approach to reducing intergenerational poverty, and been the subject of research on the effects of preschool conducted by Georgetown University, along with many other notable accomplishments.
The timeline below shares a brief look into the agency's history and growth over the past 25 years.
2023
2023 included a redesigned website to increase accessibility to apply for our early childhood programs in English, Spanish, and Zolai, and an improved job application experience for prospective employees. In the spring, a new partnership commenced with the Tulsa City-County Library and Dolly Parton Imagination Library to register families to receive free children's books in the mail year-round. Monday, August 7 also became 'CAP Tulsa Day' through a proclamation signed by the city's Mayor recognizing "25 Years of Helping Children & Families Succeed!" We are grateful to our employees, families, partners, and supporters for helping us fulfill our mission for the past 25 years, and we are looking forward to many more years to come!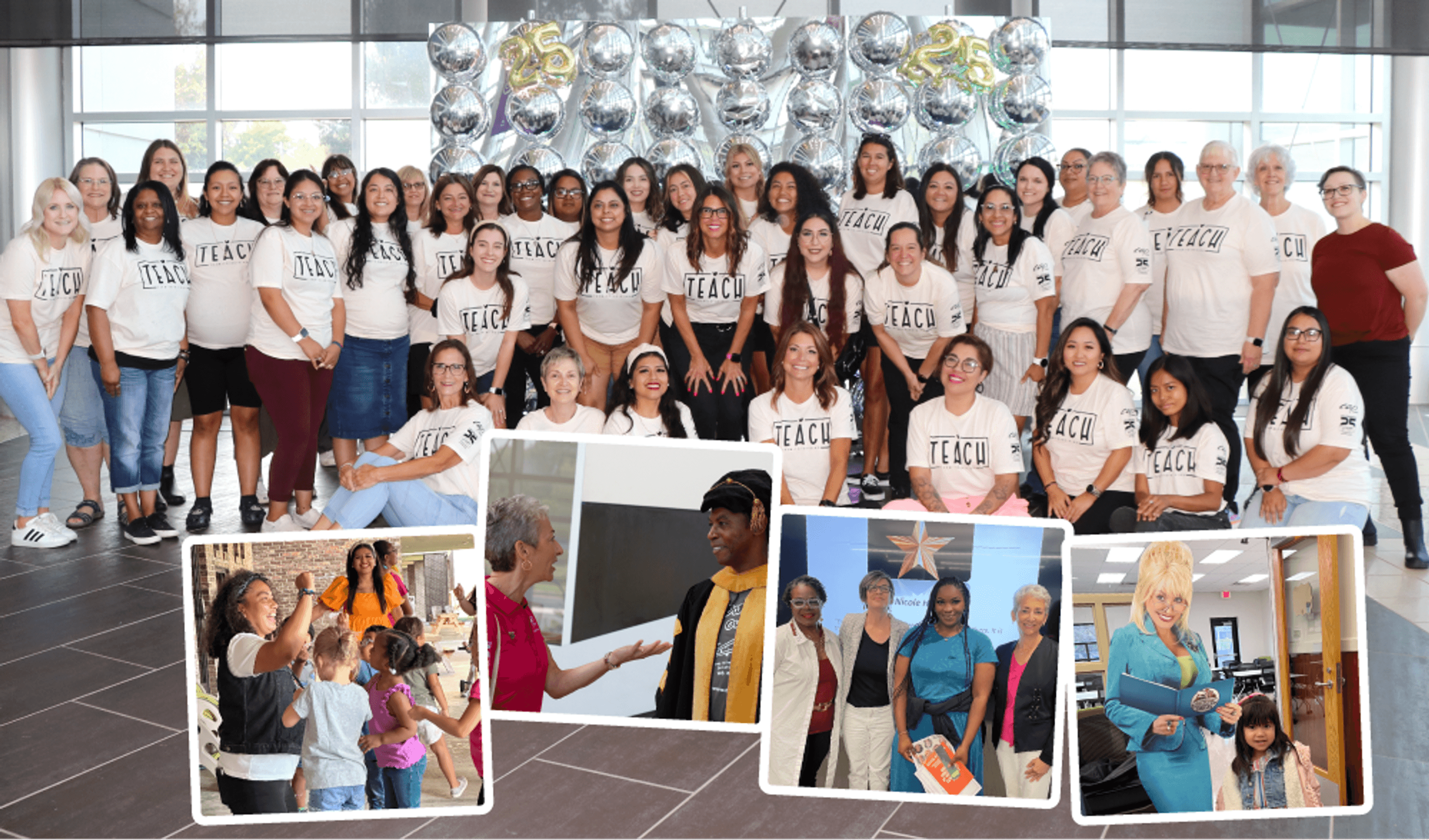 2022
2022 brought even greater focus to CAP Tulsa's commitment to Diversity, Equity, and Inclusion with the adoption of an agency-wide Inclusion Statement and Land Acknowledgement, and the addition of a Director of DEI. In September, we announced a new Business Continuity Plan that incorporated lessons from the pandemic and included a heightened focus on natural disasters and cyber security threats. October saw the welcome return of in-person community guest readers for our annual Together We Read event.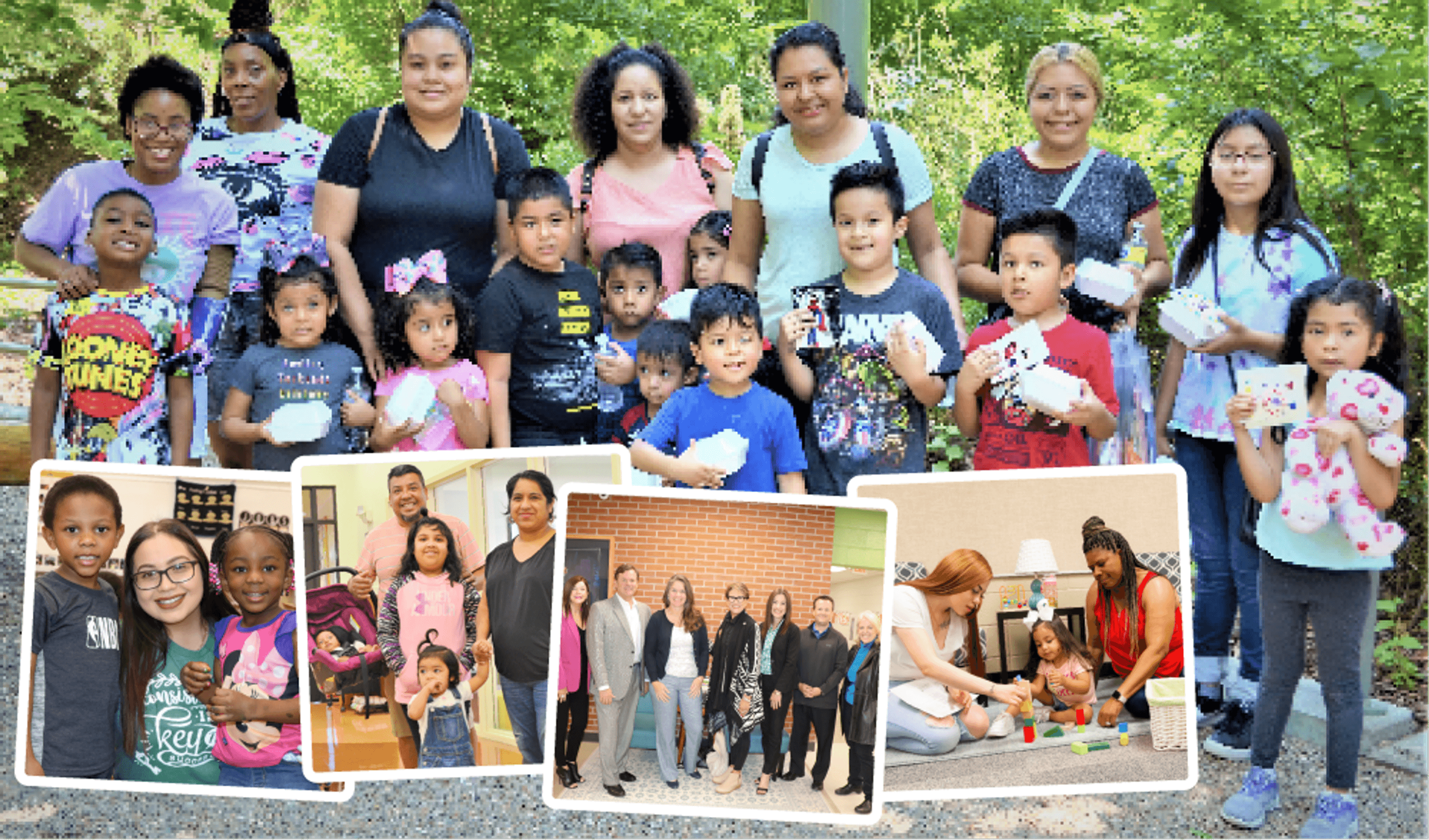 2021
In April of 2021, the second year of coronavirus pandemic, we returned to full in-person learning and home visits. That same month, we were thrilled to be named "#1 Best Nonprofit to Work For" in the Large Employer category, and 11th overall by the NonProfit Times. This was CAP Tulsa's seventh year to be listed! The summer brought a new intranet called 'InsideCAP' for employee communications; expansion to serve 80 more infants and toddlers through a new Early Head Start grant; and the kickoff of 'CAP Connect' – a program to support CAP Tulsa alumni families entering kindergarten. The year ended with the launch of 'Books Over Break' - a family literacy program equipping families to share "storytime anytime" with their children when schools are not in session.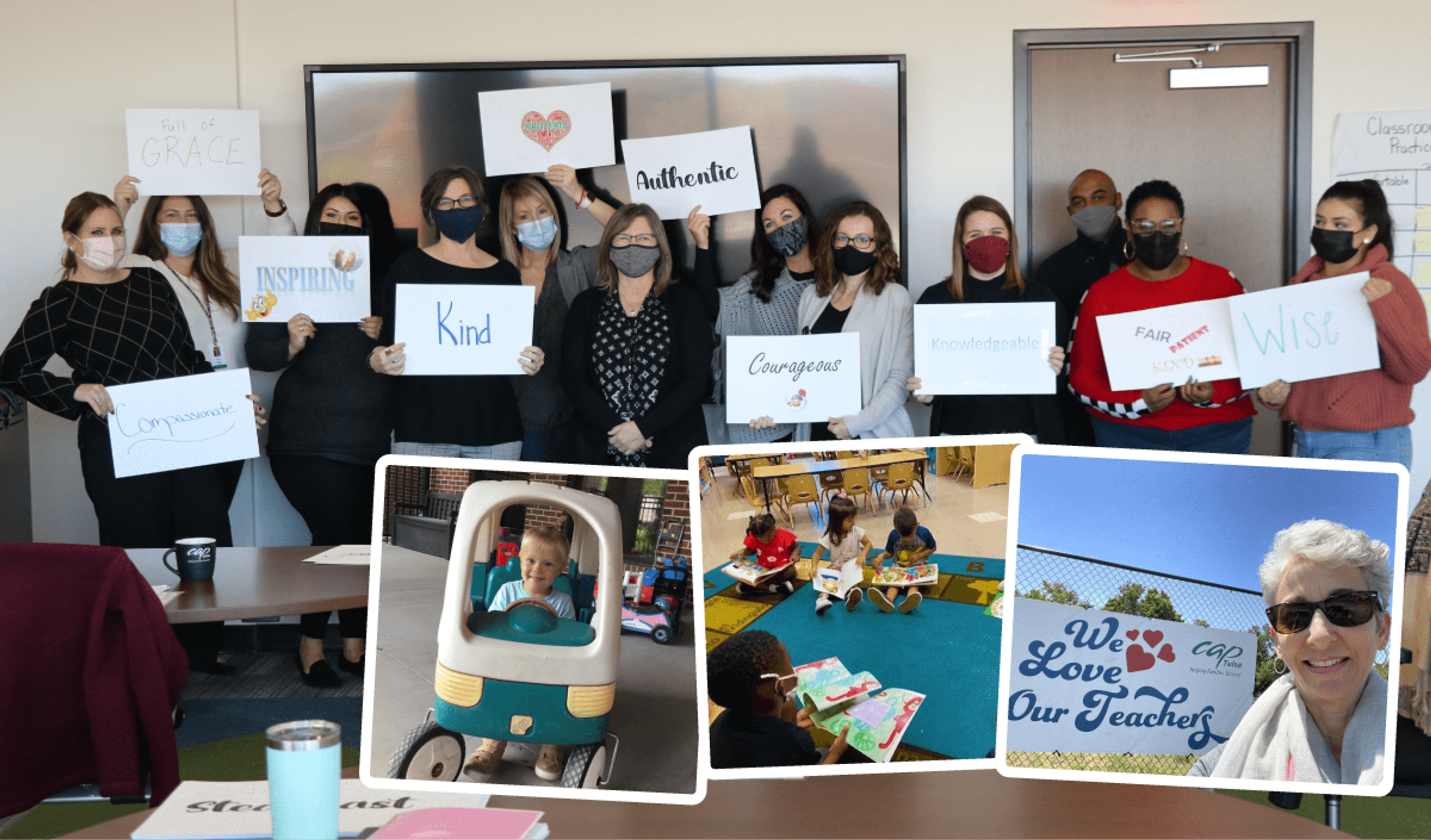 2020
2020 marked the year when the whole world adapted to the coronavirus. CAP Tulsa made many changes to continue to support families while ensuring all employees were able to keep their jobs. To assist employees, we created an easy-to-access Resource Hub and launched the 'CAP Cares Employees 1st Fund.' In April, we developed an online learning resource for school-based families and Learning@Home Parent Educators delivered home visits through Zoom. In August, we launched our distance learning program coupled with drive-thru events for families to receive home learning materials and distributed technology devices so families could stay connected. In November, we introduced hybrid learning schedules that blended distance and in-person learning. Throughout 2020, we also worked closely with Tulsa Community WorkAdvance, Tulsa Tech, and other community partners to transition best practices of CareerAdvance after federal grant funding expired. In October, our commitment to Diversity, Equity, and Inclusion was advanced through announcement of the agency's DEI Strategy.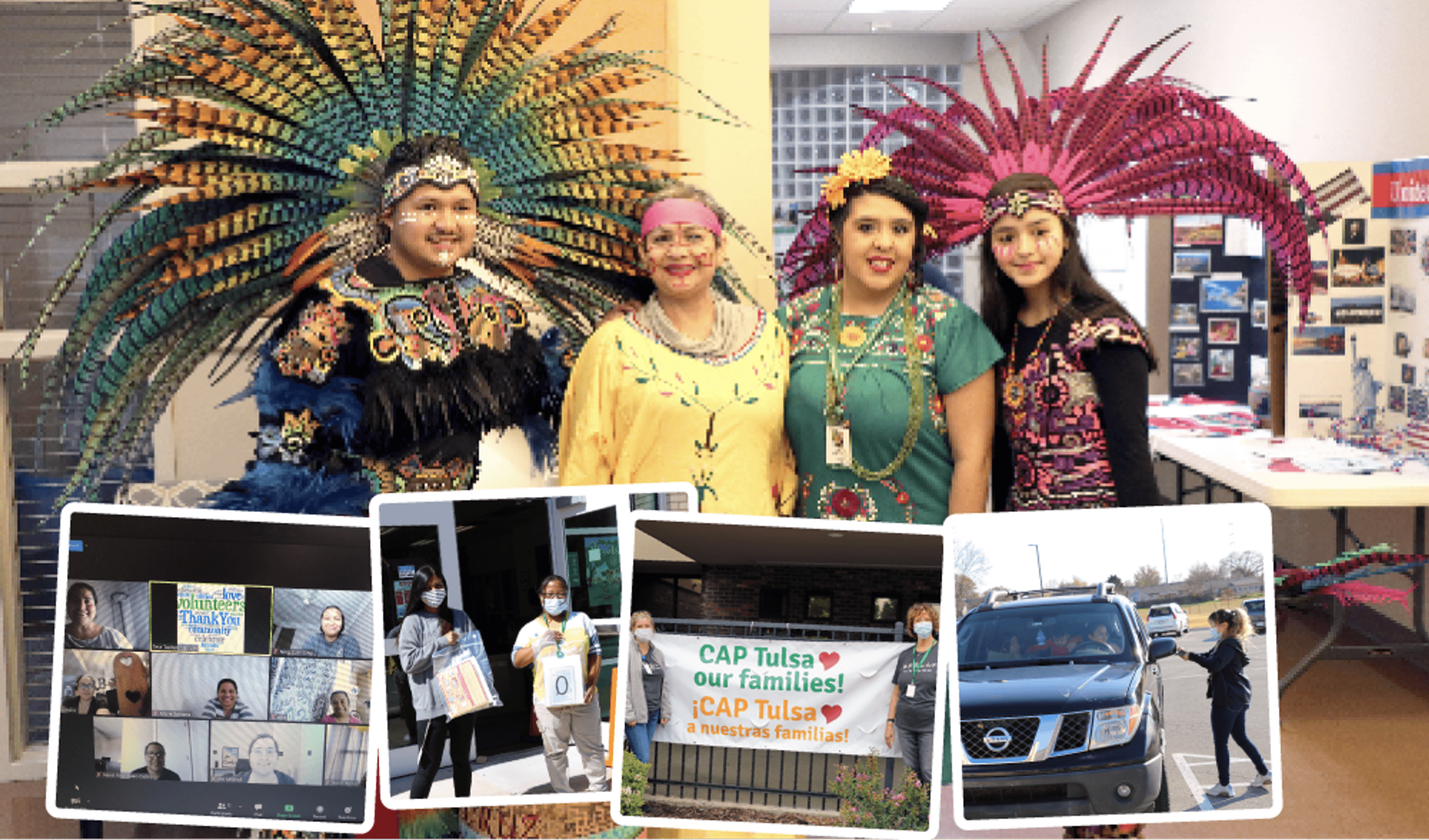 2019
In 2019, we moved into our new headquarters at Legacy Plaza - a gift from the Anne and Henry Zarrow Foundation. In September, agency founder and original Executive Director Steven Dow announced that he would be stepping down and moving to a senior advisory role. The Board of Directors promoted Karen Kiely to Executive Director/CEO, and Michelle Boatright to Chief Program Officer.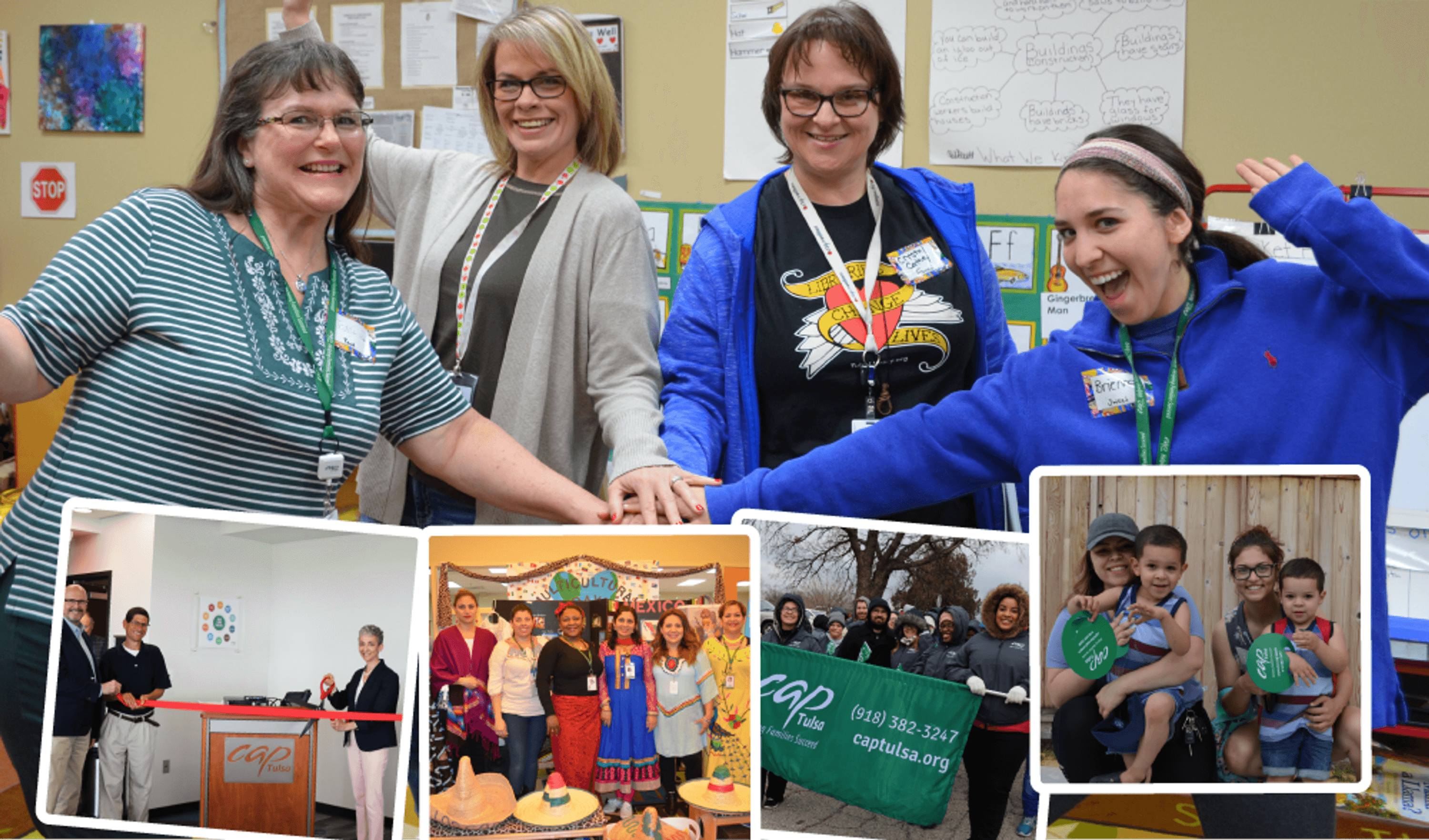 2017-2018
In 2017, we hosted Ascend at the Aspen Institute's 2Gen Convening in Tulsa, and opened a new school in a former Union Public elementary building - Briarglen Early Childhood Education Center. CAP Tulsa also joined the Birth through Eight Strategy for Tulsa (BEST) partnership and adopted the "Talking is Teaching" campaign to increase community awareness of the importance of reading, singing, and engaging with children from birth. In 2018, CareerAdvance graduated 19 CAP Tulsa parents.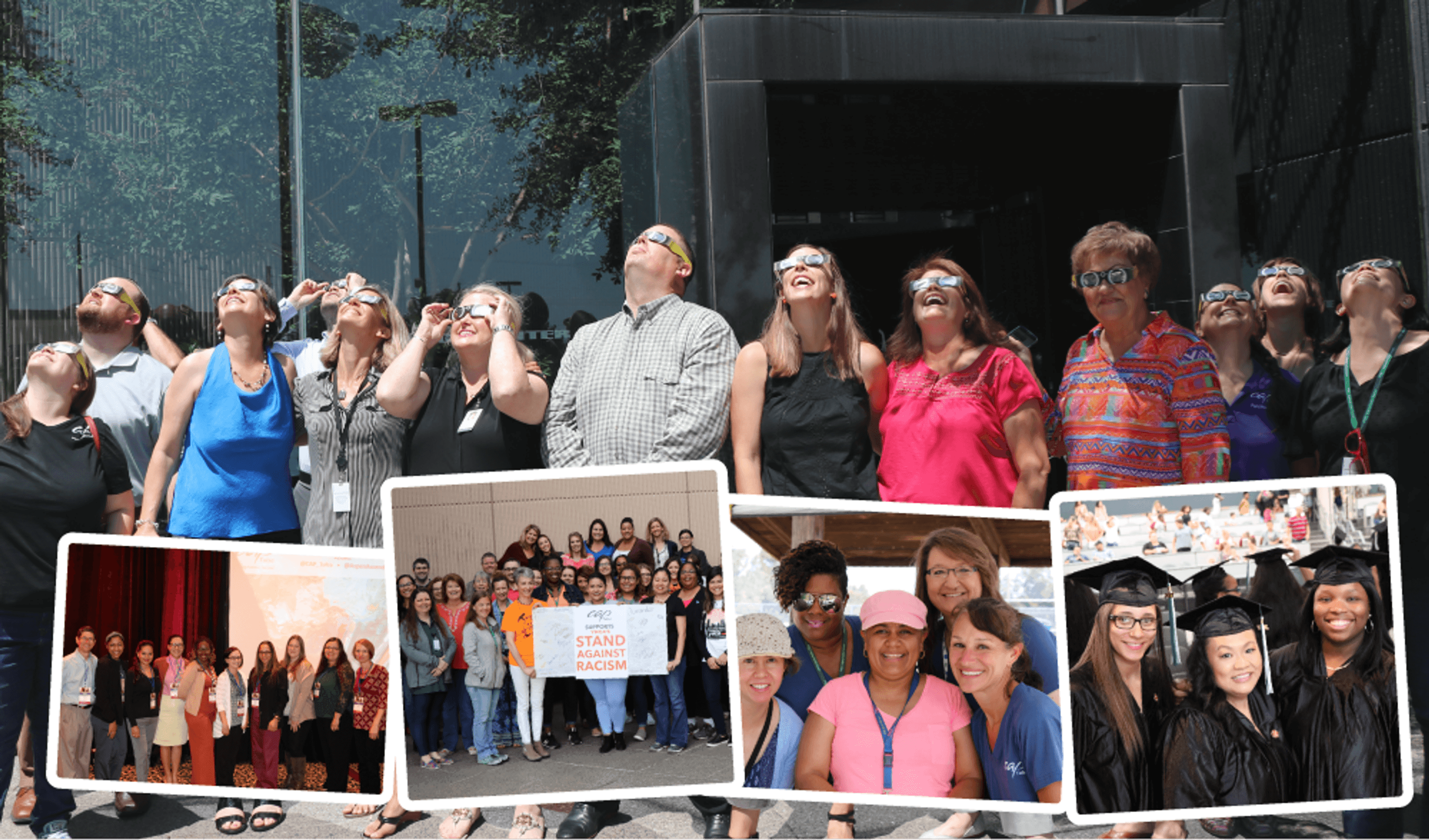 2015-2016
In 2016, Georgetown University released a study that documented positive lasting effects resulting from CAP Tulsa's early childhood education program. We were awarded the Best Nonprofits to Work For designation by the NonProfit Times for the fourth consecutive year. We were also awarded a second Health Profession Opportunity Grant in 2015 to continue CareerAdvance another 5 years.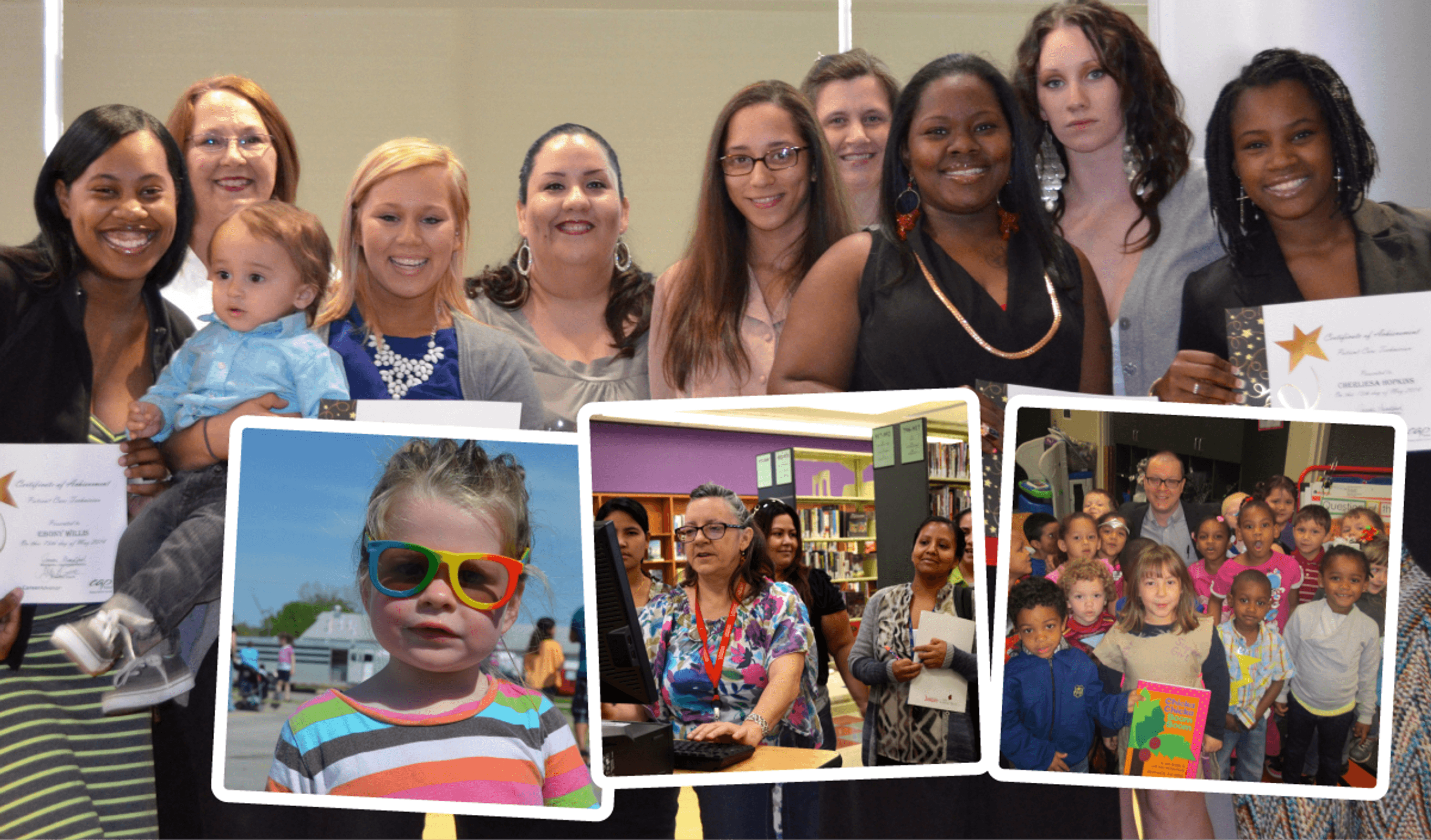 2013-2014
In 2014, we celebrated the first Registered Nurse graduates of CareerAdvance, and the first English as a Second Language cohort started. In 2013, CAP Tulsa formed a partnership with Food Bank of Eastern Oklahoma to provide free, onsite farmers markets for families at CAP Tulsa schools. That summer, we launched a revamped summer school program called "SummerU" with a mascot named "Champ."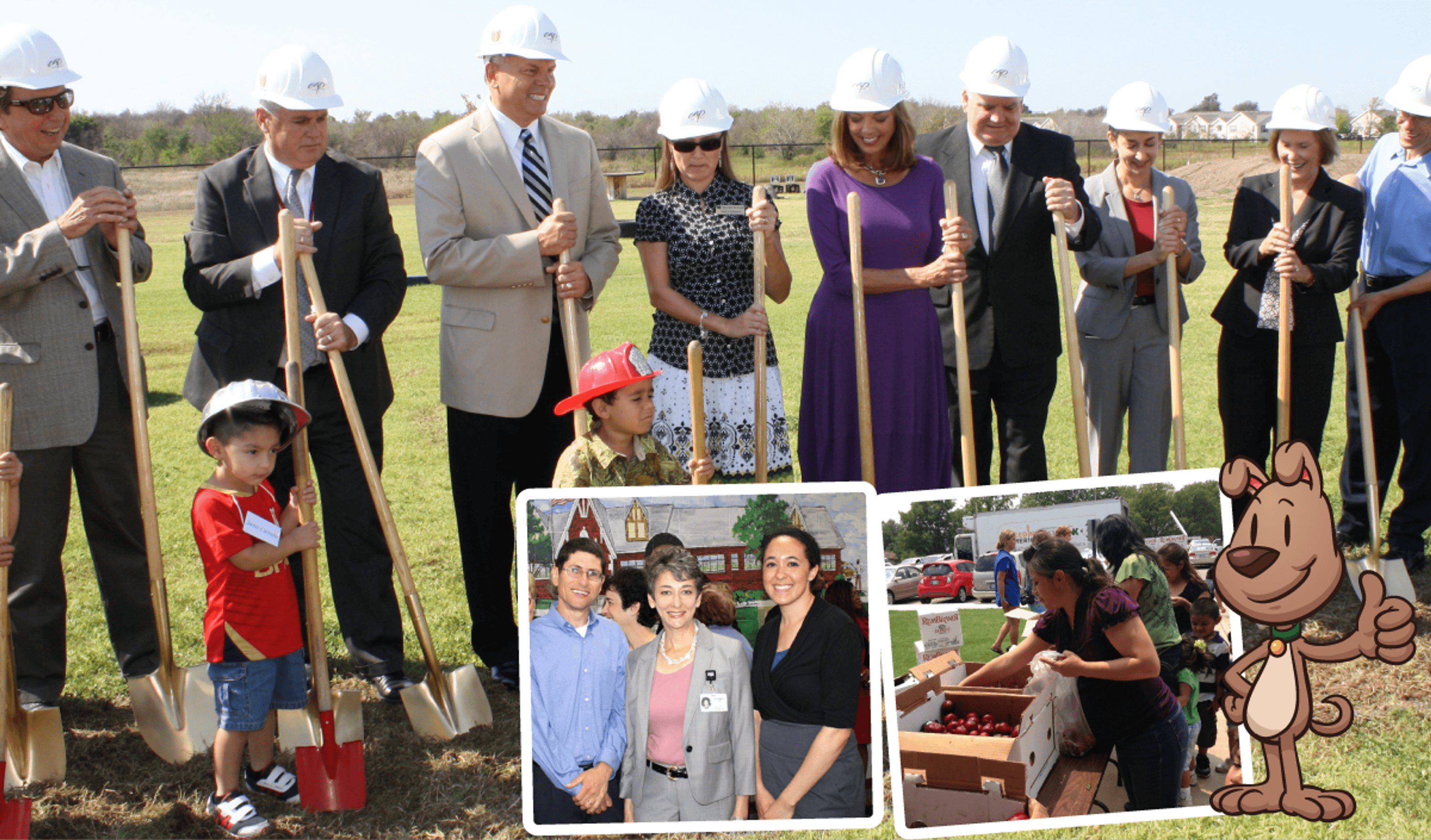 2011-2012
In 2011, classroom expansion of the Disney and McClure centers was completed. CAP Tulsa also constructed Tulsa Educare II next to Hawthorne Elementary, before handing over operations to the separate organization Tulsa Educare, Inc. In 2012, Teach For America launched their first Teacher Training Institute with CAP Tulsa and Tulsa Public Schools, we unveiled new branding and logo, and added eight more classrooms to the Rosa Parks Early Childhood Education Center.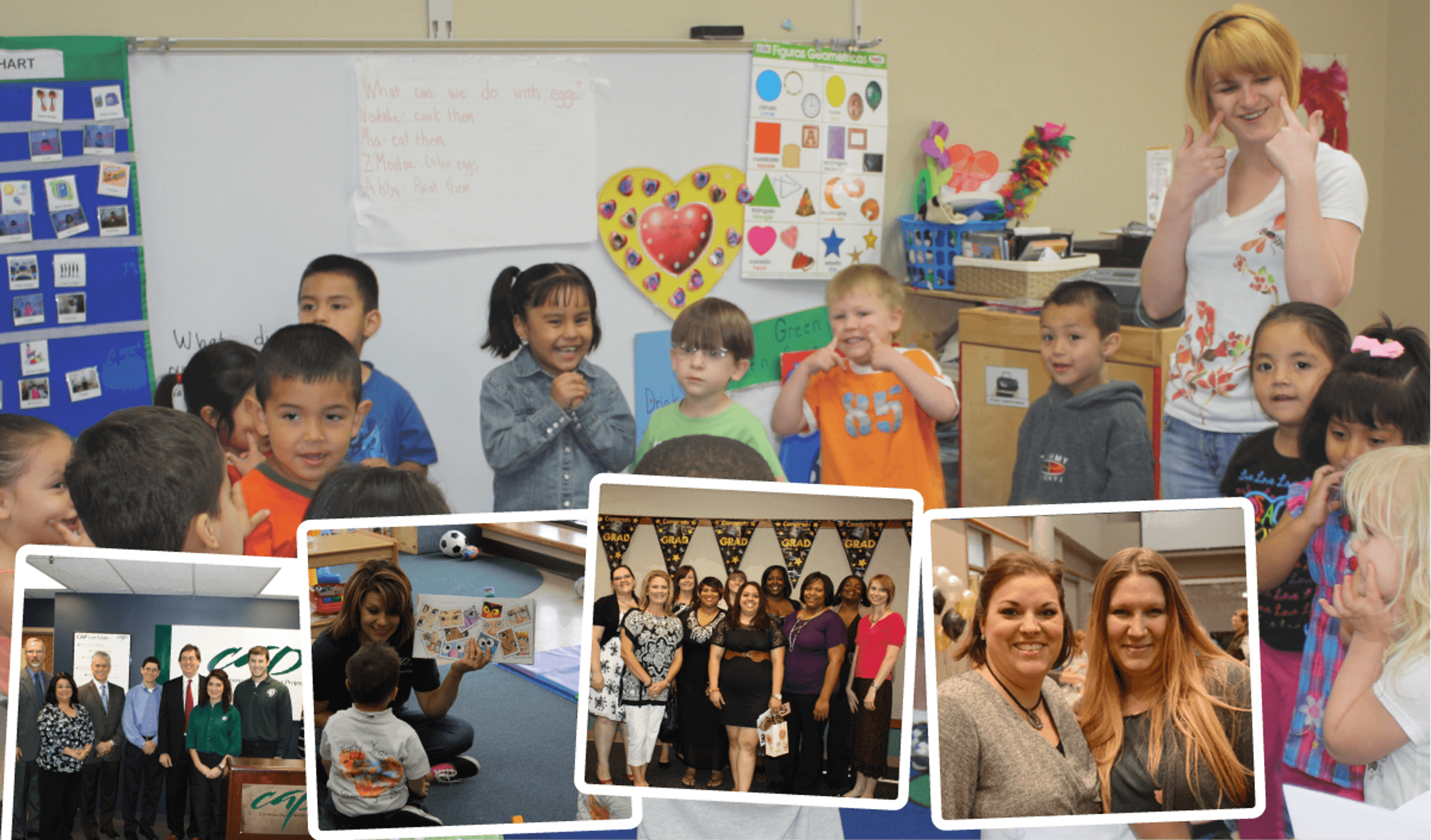 2009-2010
In 2009, CAP Tulsa partnered with Teach For America to provide classroom training opportunities for preschool teachers, and opened the Sand Springs Early Childhood Education Center in partnership with Sand Springs Public Schools. In 2010, over 17,000 households were served through our Free Tax Program, the most clients ever served locally. We also started 'Learning@Home' - a home-based program; expanded capacity of Head Start and Early Head Start by 291 children; and won a Health Profession Opportunity Grant to launch CareerAdvance - a two-generation program connecting parents of enrolled children to high-demand jobs.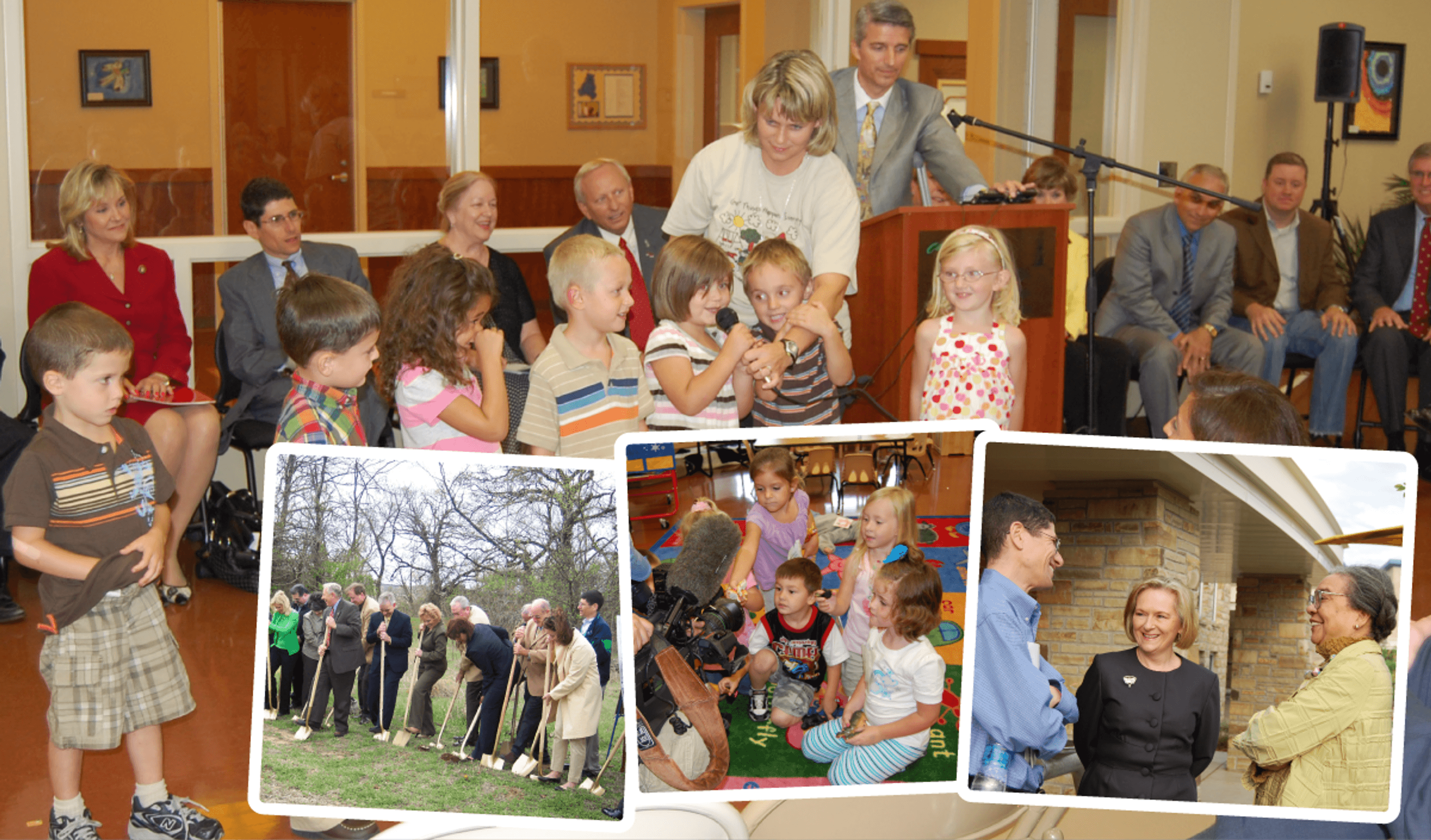 2007-2008
In 2007, we began constructing three additional early childhood education centers next to Skelly, Rosa Parks, and Eugene Field Elementary Schools, and also renovated and opened two more schools, Eastgate and Twin Cities. In 2008, the three new centers opened for enrollment bringing the total served to 1,955 children from birth through 4-years-old. We also spun off the Public Policy Department into a standalone organization called 'Oklahoma Policy Institute' – which today is a widely heralded non-partisan think tank.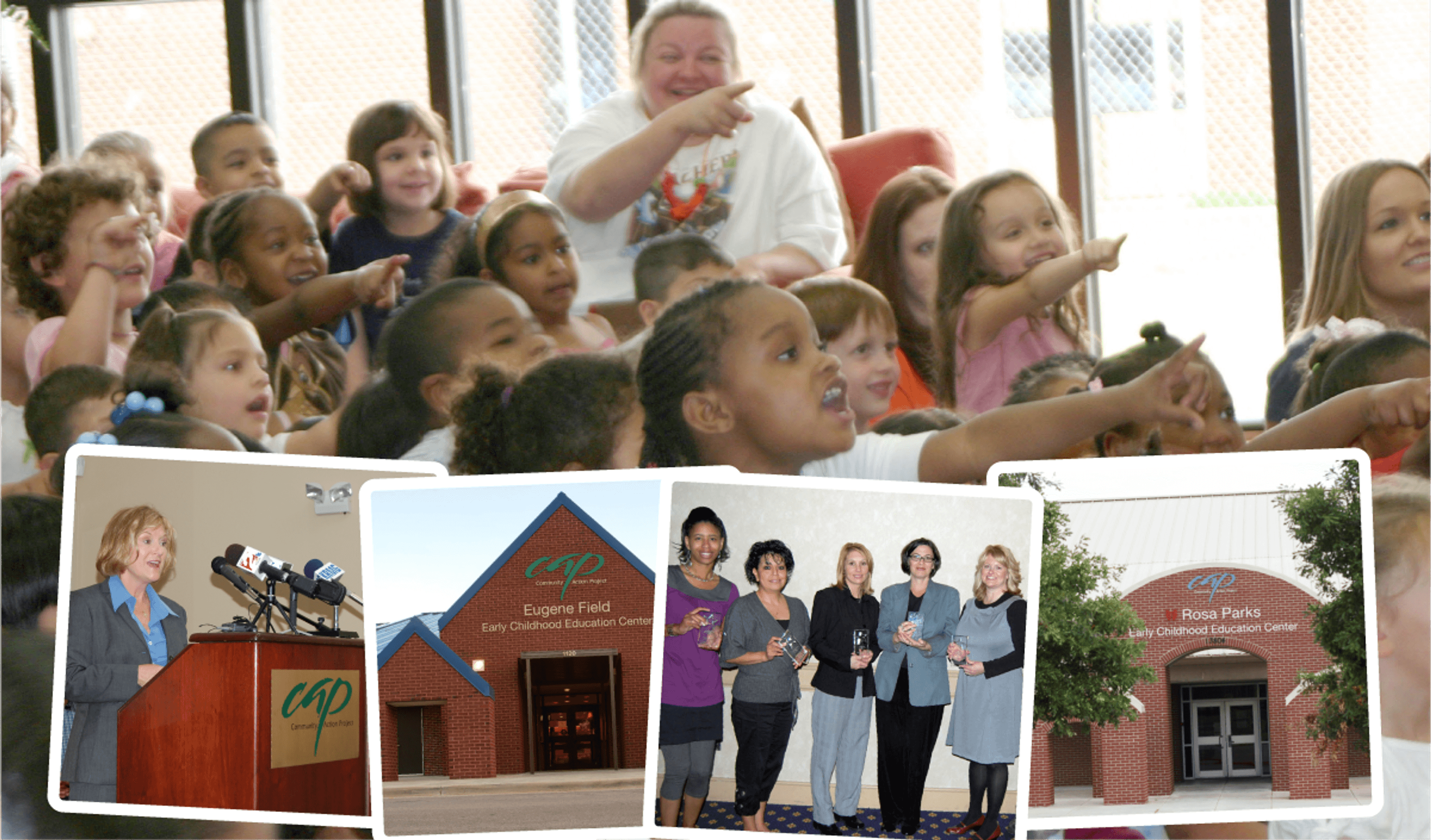 2005-2006
In 2005, we constructed and operated Tulsa Educare, a nationally renowned, state-of-the-art early childhood learning center and the first of its kind in Oklahoma. We also launched a financial management education program. By 2006, we had 330 employees, 900 volunteers, and served clients through a variety of programs including free tax filing assistance, affordable housing, and early childhood education. That year, we were selected to lead a pilot program for the State Department of Education to increase and enhance early education and care for infants and toddlers across Oklahoma.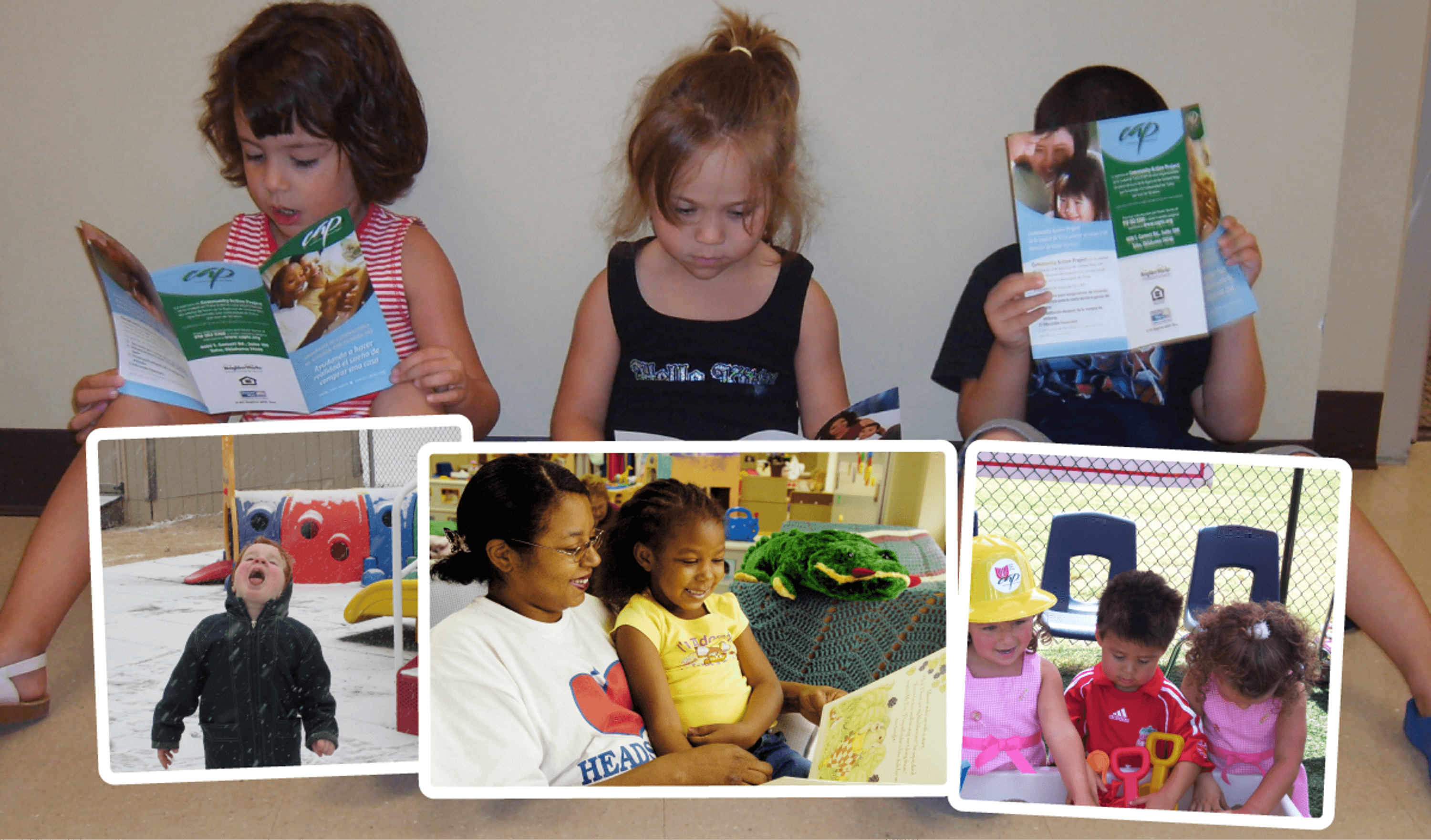 2002-2004
Disney and Reed are constructed and opened. CAP Tulsa develops a web-based Benefits Eligibility System for Oklahomans in partnership with OKDHS. Additionally, through the Annie E. Casey Foundation, CAP Tulsa is trained to provide assistance to the community and other agencies with the National Tax Assistance for Working Families Campaign.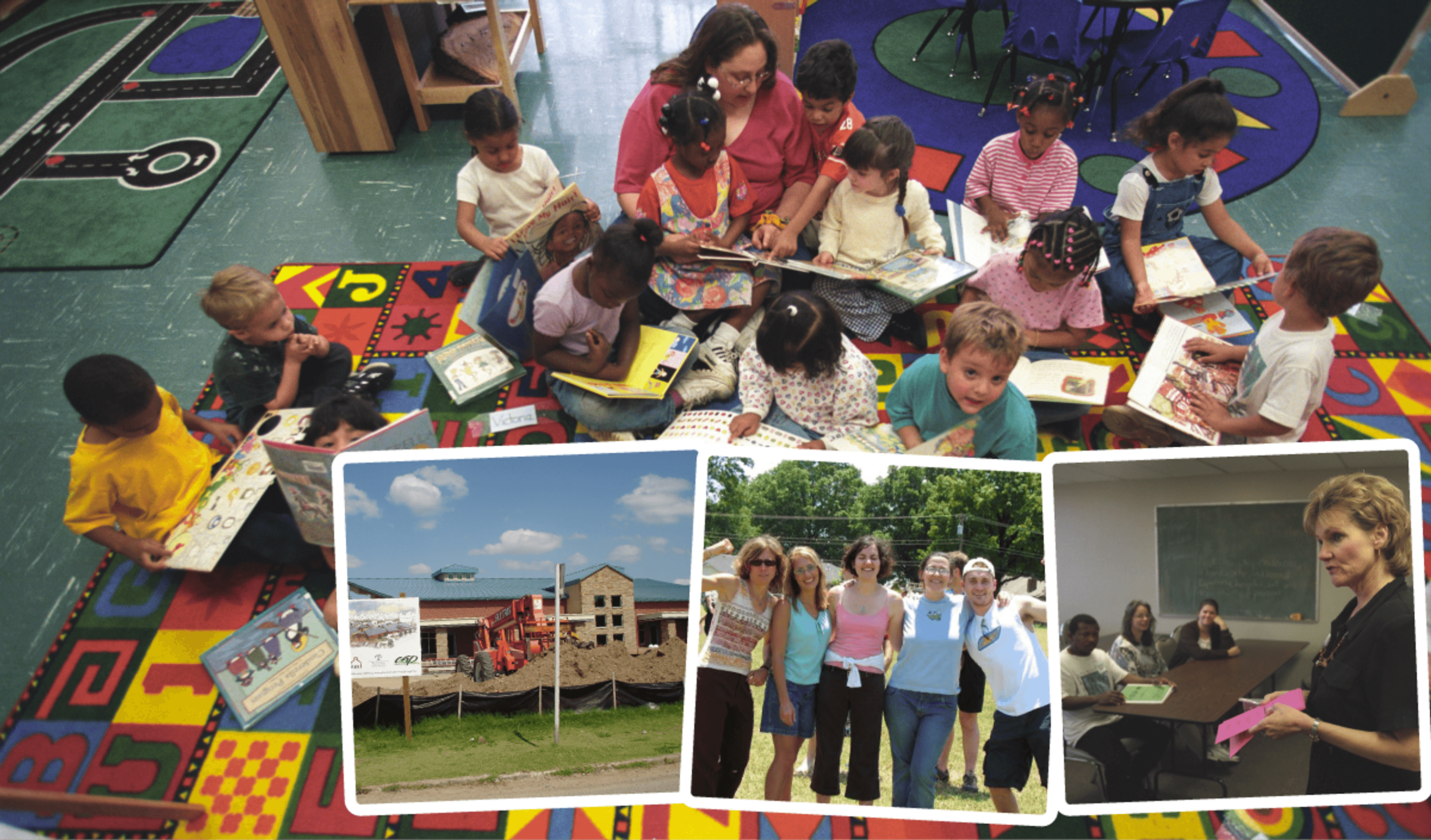 1999-2001
In 1999, we opened classrooms at the former Reed and Frost elementary schools, and broke ground on a new early childhood education center next to McClure Elementary. In 2000, we became a partner agency of the local United Way, and a NeighborWorks Charter Member promoting affordable housing across the community. Soon after, we first established a Public Policy Department to inform issues connected to poverty and economic opportunity for Oklahoma families.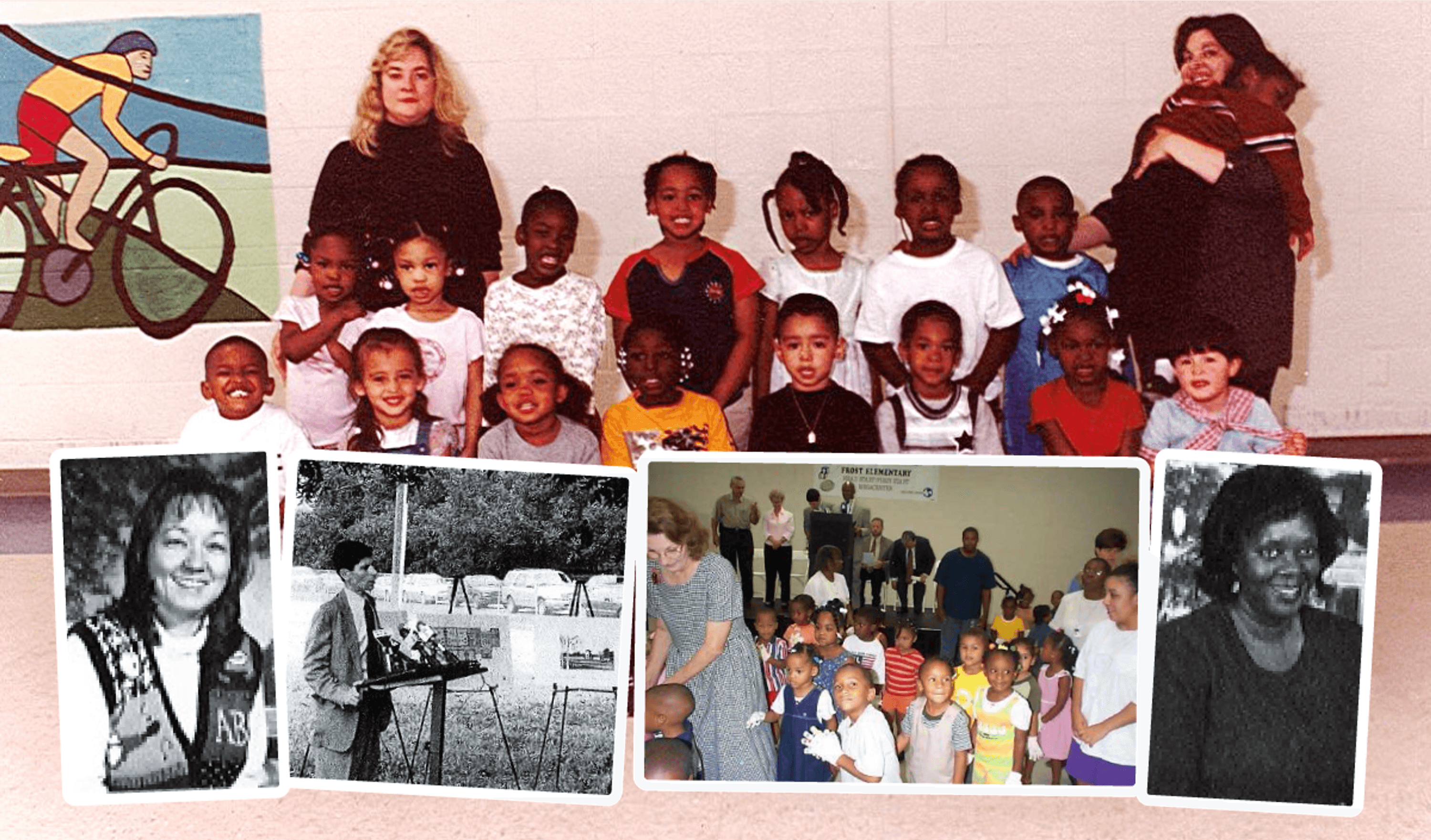 1998
In 1998, a non-profit anti-poverty organization named 'Project Get Together' merged with the local community action agency called 'Community Action Program' to create 'Community Action Project of Tulsa County.' The new entity would become known as "CAP Tulsa" and operate the primary Head Start program in the area. Extensive partnerships began with Tulsa Public Schools and Family & Children's Services.