Alumni Program
We invite you to participate in an exciting program for CAP Tulsa graduates!
CAP Tulsa is committed to helping children reach their full developmental potential by third grade. In support of this, CAP Connect is a program designed specifically for alumni children and their families of CAP Tulsa early childhood program to support their transition into elementary school.
By joining CAP Connect, families can stay connected to us and some of the resources we offer, after your child(ren) ages out of our program. As a member of CAP Connect, during your child's kindergarten year, you will be offered:
Support for your child's transition to elementary school and help navigating any challenges that may arise
A monthly visit with an experienced, bilingual parent educator where you will set goals for your child's continued educational success
Invitations to group events such as Blockfest, Storytimes, Fieldtrips and Parent workshops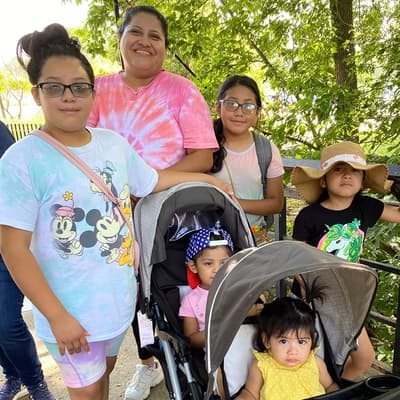 CAP Connect
If you would like to be contacted by a CAP Tulsa Family Advancement team member to discuss CAP Connect, please complete the Contact Form below. Our business hours are Monday-Friday, 8 a.m. - 5 p.m.